This tutorial will demonstrate how to use PTZOptics robotic cameras for live productions with the NewTek TriCaster Mini. Pan-tilt-zoom (PTZ) cameras are having a renaissance right now with the advent of smaller, more sensitive HD imaging sensors, and PTZOptics is riding that wave with some of the best and most affordable PTZ cameras on the market.
In this tutorial I'll demonstrate how, with just a few PTZOptics cameras and a NewTek TriCaster Mini, you can get your live event onto the internet with ease. The PTZOptics cameras also integrate easily with Wirecast, vMix, and other popular streaming solutions, such as the Epiphan Pearl.
Real-World Application: Church Production
To demonstrate this workflow in real-world use, I took the gear to a local church that already has a great broadcast setup. This system consists of a TriCaster Mini, two PTZOptics Full HD cameras, and a PTZOptics Hardware Controller (Figure 1, below). The beauty of having a TriCaster in the system is that the TriCaster software can control the PTZ cameras in case you don't have the optional hardware controller.
Figure 1. Components of the PTZ capture, control, switching, and streaming system. Click the image to see it at full size.
I'll demonstrate both setups—with and without the hardware controller--in this tutorial.
For smaller churches, using PTZ cameras instead of a traditional camcorder workflow helps by eliminating the need for camera operators at each camera position. Plus, you can install these compact cameras in hard-to-reach or line-of-sight locations without affecting the audience experience.
Camera Positioning
For this setup, I placed one camera about 50 feet from the TriCaster. The other camera was mounted near the back of house. NewTek offers an HDMI cable that will run a rock-solid signal up to 100 feet.
Controlling the Cameras
Controlling the PTZOptics cameras is as straightforward as it gets. There's a standard joystick for moving the camera. In the center of the controller, you can use optional buttons to operate iris, focus and zoom. There are additional buttons for functions and programmable presets (Figure 2, below).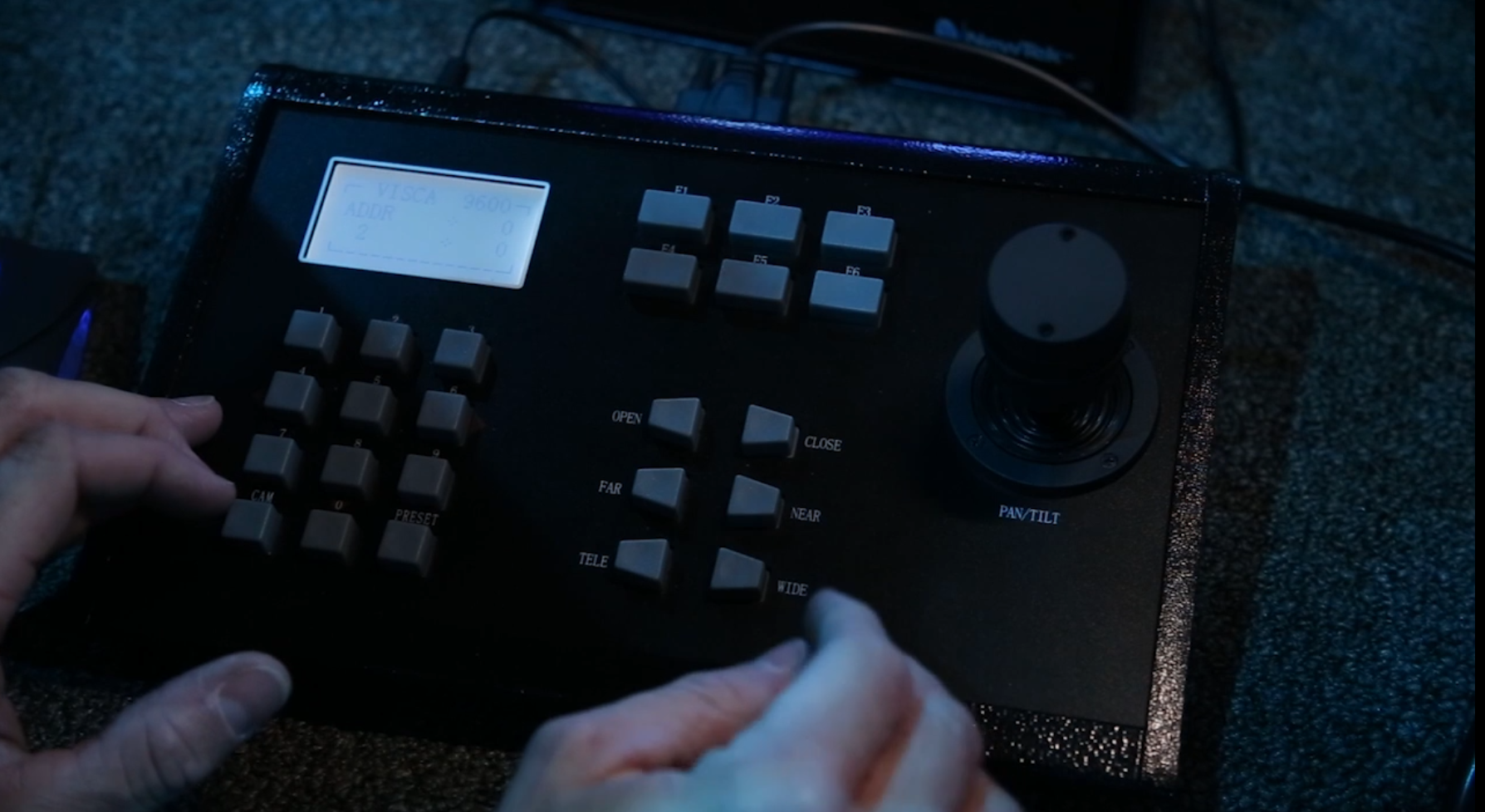 Figure 2. Controlling the cameras with the PTZOptics controller and joystick. Click the image to see it at full size.
If you opt to control the cameras with the TriCaster, simply select the gear icon on the camera feed, navigate to the PTZ tab, and choose the appropriate input for your cameras (Figure 3, below). The PTZOptics cameras use the Sony RS232 configuration. Now you can use the PTZ tab in the TriCaster interface to set up preset camera positions that can be quickly accessed by a single operator.
Figure 3. Controlling the cameras with the TriCaster. Click the image to see it at full size.